There is currently 195 countries registered in the world…
My personal target is to visit 120 countries..
So far 29… 91 more to go… Let' make it happened…!
This is the list of countries that I have visited so far…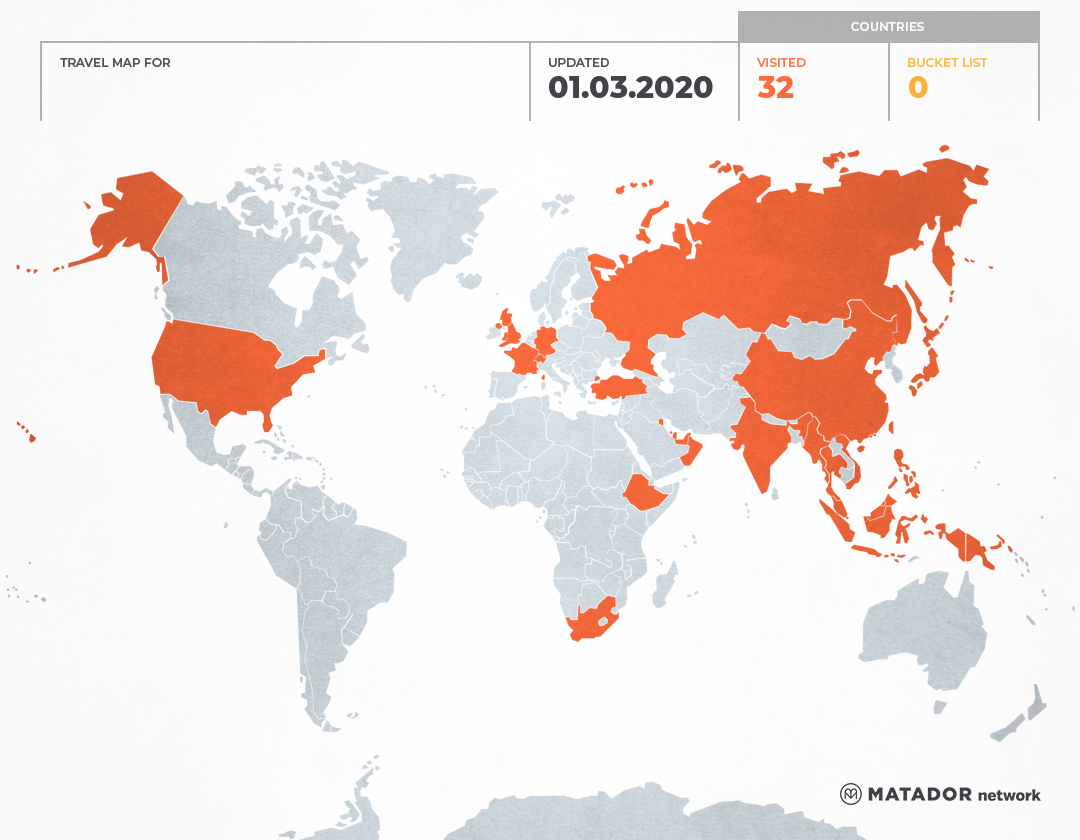 dee lesmana has been to: United Arab Emirates, Bahrain, Brunei, Switzerland, People's Republic of China, Germany, Ethiopia, France, United Kingdom, Hong Kong, Indonesia, India, Japan, Kuwait, Myanmar, Macao, Malaysia, Oman, Papua New Guinea, Philippines, Qatar, Russia, Singapore, Thailand, Turkey, Taiwan, United States, Vietnam, South Africa.
Get your own travel map from Matador Network.
Leave a comment